Its been a bit of a crazy week. From blogger events to a bout of food poisoning (it's passed, thankfully) to an on stage presentation, here's a glimpse of what I've been up to:
HandyMan and I have almost cleaned out our storage locker and moved everything into the new basement. We unearthed some family treasures including this
gorgeous
set of brass and wood flatware. I hope to polish it up and use it over the holidays.
When did my little girl become such a fashionista? She gets up at 6:30am and proceeds to put on this outfit... tights, dress shoes, crinoline, bumble bee costume (still), sweater, and flower headband. Every day. Before breakfast. She totally rocks the look :)
I attended an event for
Brother
, hosted by Yummy Mummy Club blogger
Sarah Gunn
. I had an Oprah moment when each of us bloggers got to walk away with a Brother
Business Smart Series printer
. Seriously amazing. It prints, scans, copies, faxes, is wireless AND can print up to 11"x17". I can't wait to put it to use.
We got the Christmas tree up and surprisingly it wasn't the tedious chore it usually is. We have a faux pre-lit tree and there are usually one or two strands with lights that don't work. Instead of trying to find and swap out the offending lightbulb (like trying to find a needle in a haystack, right?), I said screw it, and just added new strings of lights. Saved my sanity, that did.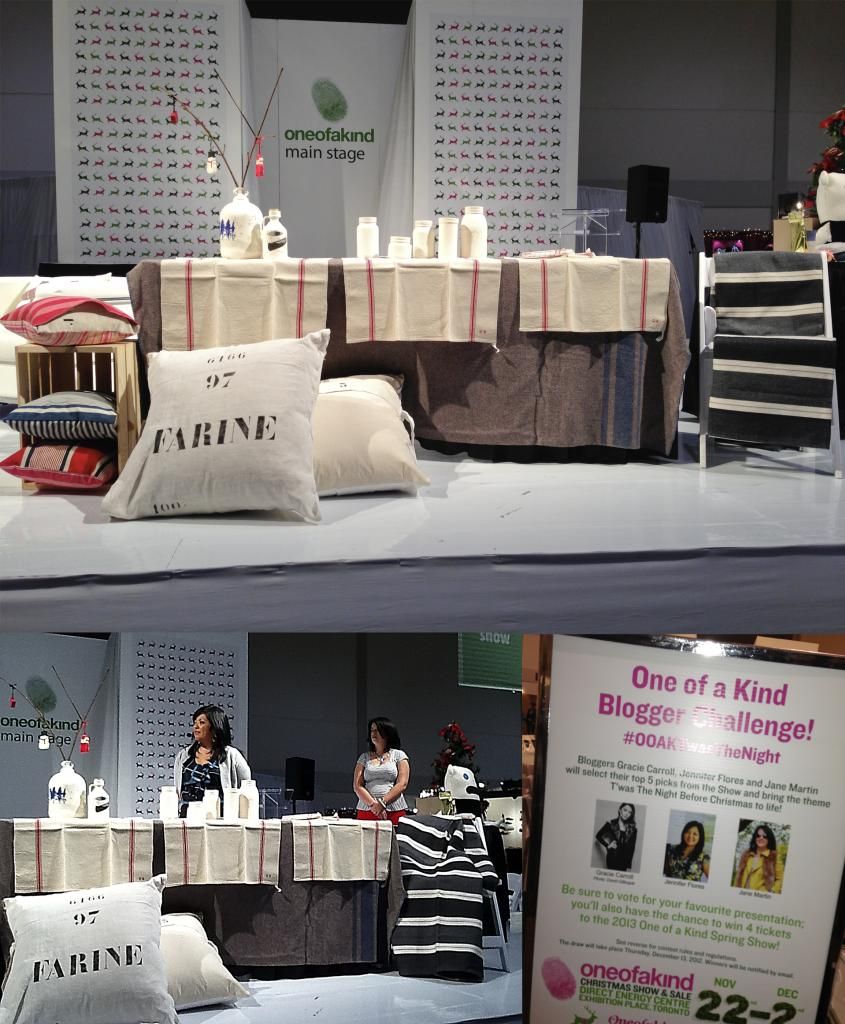 My theme was all about comfort, simplicity, and family and I showcased items with a hint of nostalgia, items that could be passed down generation to generation. My top picks: pillows and table linens from
Atelier Du Presbytere
, the striped throw from
Tissage Magely Weaving
, porcelain mason jars by
Heyday Design
, maple syrup jugs by
Marianne Chenard
, and sweet vintage ornaments from
Laurajean Laurajean
. The show runs until December 2nd and it is fantastic this year.
Go now
to get your handmade goods.
And finally, we made some progress in the basement bathroom. Yes, that is
beadboard
! I've always wanted beadboard in my house and now we have it. You can see that I'm thinking minty green for the colour... but with the vanity, I'm not sure the colour will work. We'll have to see. Hopefully we'll get the room finished before holiday guests start arriving.
And that's another random Friday post for you. Have a good weekend!